Raine Howe
Executive Director
Raine's Bio
Raine Howe is a non-profit executive professional specializing in program and fund development. She has over 25 years of experience in campaign strategies, project development, marketing, community outreach, donor cultivation, grant writing and administrative roles within non-profit environments.
Former Clients and Employers include:
1995 – Full Circle Transplant Bank, Executive Director, which she, along with colleagues and Sonoma County surgeons, founded and increased cornea donations by over 300% in Sonoma County
2002 – The League of California Community Foundations, where she organized bi-annual convenings, and had a lead role in implementing standards for 26 community foundations in the state of California.
2005 – The Parasol Tahoe Community Foundation, Executive Director, where she successfully transformed the organization from a private model to a community foundation model. During her time there she implemented Donor Advised Funds, increasing the Foundation's assets by 30%.
2007 – Tahoe Forest Health System, where she conducted a 3.5 million-dollar capital campaign for the Incline village campus, resulting in a renovated emergency department.
2009 – Arts For the Schools, Executive Director, where she developed funding strategies to include major grants and played a leadership role in securing public funds for art education, ensuring students within the Tahoe Truckee region will have access to art education.
2013 – Raine was recruited for the role of Executive Director of the Polly Klaas Foundation. She, along with PKF Board of Directors and staff have continued to ensure the Foundation remains a model for child-safety, helping families to find their missing children, and creating safe spaces for children in Sonoma County. Since her first day at PKF she has worked diligently to ensure the Foundation evolves with the changing needs of the community it serves. This includes implementing Social Media Safety Education, Peace Officers Standard of Training curriculum development to address on-line abductions, and renovating the Polly Klaas Community Theater, to finally properly honor the life of Polly Klaas.
Raine is passionate about her community involvement and has been fortunate to live in places that offered volunteer and work experiences which allowed her to grow both personally and professionally since beginning to work with non-profits over two decades ago.
Volunteerism, Civic Memberships and Awards:
Current Member of Petaluma Rotary Club
Petaluma Chamber of Commerce Leadership Graduate
Santa Rosa Leadership Today Graduate
Social Advocates for Youth (SAY) Teenage Mothers Mentoring Program
Tahoe Truckee Unified School District Volunteer
Pop Warner Football and Truckee Wolverines Volunteer
Incline Village Rotarian, Youth Advocate of the Year Award
Truckee Chamber of Commerce Community Leader Award Recipient
North Lake Tahoe Non-Profit Employee of the Year Recipient
Accomplishments Outside of Workplace Include:
Published photography and stories in Moonshine Ink
Winner photography Sonoma County Juried Showcase / Photography featured in NADA Art Show Reno Nevada
Published short stories in Literary Journals
Awards for stories "Drowning" and "Summer in Winters" Sonoma County Copperfield Books "The Dickens"
Regular columnist in print and online for Sierra Sun and North Lake Tahoe Bonanza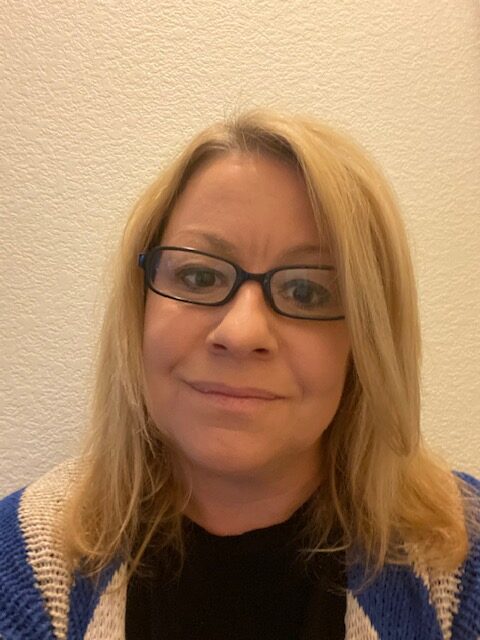 Cindy Rudometkin
Director of Programs and Response Department
Cindy's Bio
Cindy Rudometkin, Response Department Manager, was born and raised in Novato, California, a small town outside Petaluma. She had just graduated from high school in 1992 when she learned of Polly Klaas' abduction. As she followed the kidnapping and recovery, she grew frustrated with not being able to do more to stop child abductions.
Six years after Polly's kidnapping and murder, a job opening at the Foundation gave Rudometkin her opportunity. She joined the Foundation in 1999 as a nighttime caseworker, working as a liaison between families, law enforcement and other social service agencies to help find missing children.
In her present role as the Response Department Manager, Rudometkin oversees the Foundation's caseworkers and all missing child cases. She also works with leaders in the field to identify innovative ways to find missing children. Rudometkin acts as a contact for other agencies involved in investigations, including law enforcement, missing child organizations and social service agencies. She is a member of the Sonoma County Human Trafficking Task Force, and serves on the Education Committee.
Throughout her tenure with the Foundation, Rudometkin has provided support, guidance and hope to over 8,000 families. While her heart still breaks for those desperately searching for a missing child, she has taken the level of compassion, service and expertise in her department to new levels.
In 2008 The Association of Missing and Exploited Children's Organizations (AMECO) honored by Rudometkin with the 2008 Joan Taavon Award, an award that celebrates extraordinary passion and commitment to the needs of missing and exploited children.
Prior to the Polly Klaas Foundation, Rudometkin, worked as a case clerk coordinator for the Brayton Purcell Law Firm and as a volunteer research assistant for the Buck Center for Research in Aging.
Rudometkin holds a BA in Psychology from the University of California at Los Angeles (UCLA) and an MA in Forensic Psychology from Argosy University.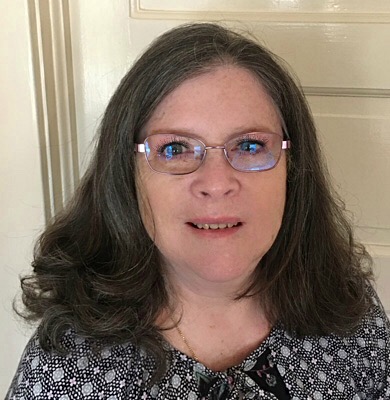 Cathie Sanchez
Senior Case Manager
Cathie's Bio
Cathie Sanchez joined the Polly Klaas Foundation in January of 1999. Prior to her joining the Foundation she worked in the Child Abuse Department for the Family Service Agency of San Mateo for five years where she provided case intake and case management services to families and children. 
Cathie is currently the Senior Caseworker at the Foundation. She has provided crisis intervention, case intake, and case management to thousands of families of missing children. She has extensive training on missing and exploited children's issues, crisis intervention, and critical incident stress management.  Cathie's expertise includes issues involving runaway children, family abduction, non-family abduction and the sex trafficking of minors. In recent years Cathie has obtained numerous hours of training on identifying and providing resources to endangered runaways who have become victims of sex trafficking.
Cathie regularly volunteers for weekend events, and safety fairs in which the Foundation participates. She is active in her church and community, and has established relationships with civic groups, who have made generous donations to the Foundation.
Jenni Thompson
Director of Legislation and Education
Jenni's Bio
In 1993, Jenni Thompson helped the community of Petaluma, CA, search for 12-year-old Polly Hannah Klaas, who was abducted from her bedroom and whose body was found two months later.  Jenni returned to the Polly Klaas Foundation to work as a hotline volunteer in 1995 and soon after joined the Board of Directors. Eventually, Jenni was hired on full-time and spent 10 years with the Foundation working in various positions as an advocate for missing children, overseeing missing child cases, creating new programs to assist families in the reunification process, serving as the primary contact for media inquiries and interviews, and directing legislative affairs.
After successfully co-authoring and lobbying for National AMBER Alert Legislation, Jenni went to work for the National AMBER Alert Training and Technical Assistance Program and was instrumental in the development and delivery of national training programs and conferences for Law Enforcement professionals and their partners regarding missing and abducted children. Jenni continued her career as an embedded Intelligence Analyst for the FBI on the Child Exploitation Squad at the Washington Field Office.
Jenni returned to the Polly Klaas Foundation in 2015 and currently serves at the Director of Legislation and Education. In this role, Jenni has become a Certified Instructor for Peace Officer Standard of Training (POST) in California. She oversees all legislative matters and PKF's Social Media Safety educational program which teaches 6th-9th grade students how to spot the red flags that potential predators use in order to help keep themselves safe. This program reached10,370 students between 2015 – 2020. As a result of COVID-19 shuttering schools in 2020, Jenni helped PKF develop an online program to deliver the same information to students as they work from home on their computers.
Jenni has worked in the missing child field for over 25 years.
Danny Fish
President
Law Enforcement Policy Consultant/Manager, Lexipol and former Petaluma Police Command Staff, Retired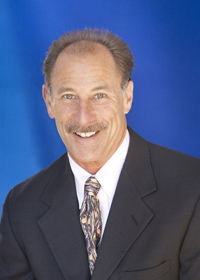 Daniel Mayer
Vice President
Realtor, Coldwell Banker
Wade Schlueter
Treasurer
Commercial Banking, Finance Consultant
Brent Collinson, Esq.
Secretary
Marge Ford
Insurance Company Secretary, Retired
Eddie Freyer
FBI Special Agent, Retired
Harry Hollingshead
Petaluma Police Officer, Retired
Police Chaplaincy
Michael Kerns
Sonoma County Supervisor, Retired
Petaluma Police Sergeant, Retired
Buck Linder
Principal Linder & Associates
Shayna Maharaj
Customer Experience Manager & Life Coach
Gary Judd
Founder and former Board President
Eve Reed
Founder and Mother of Polly Klaas